Back to all posts
Posted on
Hornets Hub Week #8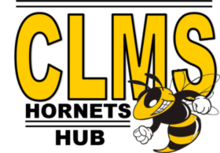 UPCOMING EVENTS...
October 18 - School Council/PAC meeting at 6:30 p.m.
November 3 - Lifetouch Picture Retakes (afternoon)
UPCOMING SPIRIT DAYS...
You can earn points for your house team by participating in the following spirit days!!  If you are unsure of your house team, ask your homeroom teacher.
October 27 - SPIRIT DAY - Wear Orange or Black or Both
October 28 - SPIRIT Day - Crazy Hair Day
October 29 - SPIRIT Day - Halloween Costume Day
November 10 - SPIRIT Day - Wear Red for Remembrance Day
November 25 - SPIRIT DAY - Rock your Moccasins Day
LIFETOUCH INDIVIDUAL PICTURES
Students that had a picture taken on picture day (September 29) received their proofs on October 13 to take home.  Parents can order online (mylifetouch.ca) or send the proofs and payment to the school office by October 21.  Picture retakes are scheduled for November 3.
YOGA CLUB
Grade 7-8 Yoga Club will meet on Day 2s in the HIVE, the grades will alternate depending on their lunch time.  Students...listen to morning announcements.
Grade 5-6 Yoga Club will meet on Day 5s in the HIVE, the grades will alternate depending on their lunch time.  Students...listen to morning announcement.
HALLOWEEN
Please remember...if you are sending in treats for Halloween with your child they MUST be individual prepackaged store bought items.
MENTAL HEALTH COUNSELLING
The CLMS LUNCH HOUR is from 12:06-1:06...
12:06-12:36 the grade 6 and 7 eat their lunches and grade 5 and 8 go outside
12:36-1:06 the grade 5 and 8 eat their lunches and grade 6 and 7 go outside
Safe Arrival/Students Absent from School
Safe Arrival is a great tool to report absences!! or call 780-594-5623 to report an absence.
CLMS Clothing Order
Get your Spirit Wear Now at https://clmsspiritwear.itemorder.com/.  Items can be purchased online all year long and picked up at K3 Promotions. We have so many items to choose from! Masks, tees, long-sleeves, jackets, toques, ball caps, and more! Get your CLMS Spirit Wear today!!
School Cash Online
Please go to https://nlsd.schoolcashonline.com to pay for various fees and to order hot lunch, or to purchase concession cards/milk cards.  There are various snacks and chocolate milk available in the concession for purchase.  Hot lunches are Tuesday - Friday and must be pre-ordered by Sunday of each week on School Cash ONLY. There will be no purchase of hot lunches on the day of.
Covid-19 Safety Section
Please use the most up-to-date Daily Checklist before sending your child to school. If you have questions, don't hesitate to call the school. 
Our school has always been committed to keeping students, staff, and families safe.
We have increased sanitization in our school, especially in high touch areas
All staff and students in grades 5-12 are required to wear masks in common areas
Hand sanitizer is available at all entrances and in all classrooms
Staff and students are encouraged to practice physical distancing at all times
Staff and students use the Covid-19 Daily Checklist before coming to school
Fun Fact: The average star is between 1 and 10 billion years old (although some are even older!)