Back to all posts
Posted on
Hornets Hub Week #7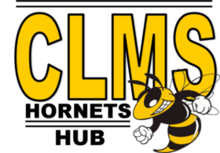 UPCOMING EVENTS...
October 11 - Thanksgiving Day - NO SCHOOL
October 18 - School Council/PAC meeting at 6:30 p.m.
October 27 - SPIRIT DAY - Wear Orange or Black or Both
October 28 - SPIRIT Day - Crazy Hair Day
October 29 - SPIRIT Day - Halloween Costume Day
November 3 - Lifetouch Picture Retakes (afternoon)
November 10 - SPIRIT Day - Wear Red for Remembrance Day
November 25 - SPIRIT DAY - Rock your Moccasins Day
VOLLEYBALL
Due to the long weekend the Grade 7/8 girls and boys volleyball practice will take place on Tuesday, October 12 from 3:30-5:00.
YOGA CLUB
Students interested in signing up for YOGA CLUB please meet in the HIVE on Tuesday, October 12 at 12:06.
Wednesday, October 13 - Grade 7 Yoga Club will meet in the hive at 12:36 (bell)
Thursday, October 14 - Grade 5 Yoga Club will meet in the hive at 12:06 (bell)
IPPS
Teachers had a great IPP day on Friday, October 8 with many parent phone calls.  If you would like to speak to your child's homeroom teacher regarding your child's IPP, please email them directly.  
The CLMS LUNCH HOUR is from 12:06-1:06...
12:06-12:36 the grade 6 and 7 eat their lunches and grade 5 and 8 go outside
12:36-1:06 the grade 5 and 8 eat their lunches and grade 6 and 7 go outside
Safe Arrival/Students Absent from School
Safe Arrival is a great tool to report absences!!
CLMS Clothing Order
Get your Spirit Wear Now at https://clmsspiritwear.itemorder.com/.  Items can be purchased online all year long and picked up at K3 Promotions. We have so many items to choose from! Masks, tees, long-sleeves, jackets, toques, ball caps, and more! Get your CLMS Spirit Wear today!!
School Cash Online
Please go to https://nlsd.schoolcashonline.com to pay for various fees and to order hot lunch, or to purchase concession cards/milk cards.  There are various snacks and chocolate milk available in the concession for purchase.  Hot lunches are Tuesday - Friday and must be pre-ordered by Sunday of each week on School Cash ONLY. There will be no purchase of hot lunches on the day of.
Covid-19 Safety Section
Please use the most up-to-date Daily Checklist before sending your child to school. If you have questions, don't hesitate to call the school. 
Our school has always been committed to keeping students, staff, and families safe.
We have increased sanitization in our school, especially in high touch areas
All staff and students in grades 5-12 are required to wear masks in common areas
Hand sanitizer is available at all entrances and in all classrooms
Staff and students are encouraged to practice physical distancing at all times
Staff and students use the Covid-19 Daily Checklist before coming to school
Fun Fact: Human teeth are as strong as shark teeth!