Back to all posts
Posted on
Hornets Hub Week #42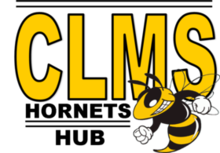 FIELD TRIPS...
Lots of upcoming field trips for year end and students will bring home permission slips but please pay on School Cash, School Cash is ALWAYS the PREFERRED METHOD of payment.  If you need help setting up School Cash please give Jaime a call.  Much appreciated.
Indigenous People's Day...
Tuesday, June 21 - wear red or orange
We have lots of activities planned for the day as well as a potluck, we are asking families to bring a special family dish to share with everyone.
Grade 6 PATS...
June 22 - English LA Part B
SPIRIT DAYS...
Participate in the following spirit days and earn points for your house team!!
Tuesday, June 21 - Orange Shirt Day
Friday, June 24 - Backwards Day
COLD LAKE JUNIOR HIGH SCHOOL clothing...
Please click on the link if you are interested in purchasing CLJHS clothing.  The link will take you directly to the K3 website:  https://coldlakejuniorhigh.itemorder.com/
Do you want to become a Veterinarian? 
Join UCVM in-person or online (see attached poster) UCVM Summer Veterinary Camp
STUDENT ABSENCE/SAFE ARRIVAL
If your child is going to be absence please report their absence before 9:20 a.m. to avoid getting an automated attendance call out.  Safe Arrival is a great tool to report an absence!  or call 780-594-5623.
School Cash Online
Please go to https://nlsd.schoolcashonline.com to pay for various fees and to order hot lunch, or to purchase concession cards/milk cards.  There are various snacks and chocolate milk available in the concession for purchase.  Hot lunches are Tuesday - Friday and must be pre-ordered by Sunday of each week on School Cash ONLY. There will be no purchase of hot lunches on the day of.
Covid-19 Safety Section
Please use the most up-to-date Daily Checklist before sending your child to school.  If you have questions, don't hesitate to call the school. 
Our school has always been committed to keeping students, staff, and families safe.
4 Wing MFRCS Youth Centre Programs
Direct link for registration:
https://4wingmfrcs.perfectmind.com/24566/Clients/BookMe4?widgetId=396e341a-25a1-45e2-a6d5-edef657171af
COLD LAKE & DISTRICT FCSS
Check out all the programs they have to offer!!    PROGRAMS
Fun Fact: If a Donkey and a Zebra have a baby, it is called a Zonkey.