Back to all posts
Posted on
Hornets Hub Week #34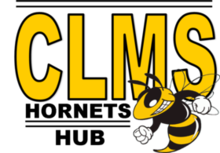 Check out the latest pictures!!
SPRING FLING DANCE...
The PAC is hosting a Spring Fling dance on Friday, April 29 from 6-8 p.m.  Tickets are $5 and can be purchased on School Cash.  Students will enter at the gym doors under the covered area.  A snack concession will be available (chips/pop/candy).
SPIRIT DAYS...
Participate in this spirit day and earn points for your house team!!
April 29th- Rock and Roll Day- Dress as a rock star or wear your favorite band shirt!
LUNCH HOUR..
CLMS is a closed campus school, students are not allowed to leave the school at lunch time unless parents and/or guardians pick them up.  If you are picking up your child, please call the school office, 780-594-5623.  
4 Wing MFRCS Youth Centre Programs
Direct link for registration:
https://4wingmfrcs.perfectmind.com/24566/Clients/BookMe4?widgetId=396e341a-25a1-45e2-a6d5-edef657171af
NLPS Calendar 2021-2022   Check out the most recent NLPS calendar.
COLD LAKE & DISTRICT FCSS
Check out all the programs they have to offer!!    PROGRAMS
STUDENT ABSENCE/SAFE ARRIVAL
If your child is going to be absence please report their absence before 9:20 a.m. to avoid getting an automated attendance call out.  Safe Arrival is a great tool to report an absence!  or call 780-594-5623.
School Cash Online
Please go to https://nlsd.schoolcashonline.com to pay for various fees and to order hot lunch, or to purchase concession cards/milk cards.  There are various snacks and chocolate milk available in the concession for purchase.  Hot lunches are Tuesday - Friday and must be pre-ordered by Sunday of each week on School Cash ONLY. There will be no purchase of hot lunches on the day of.
CLMS Clothing Order
Get your Spirit Wear Now at https://clmsspiritwear.itemorder.com/.  Items can be purchased online all year long and picked up at K3 Promotions. We have so many items to choose from! Masks, tees, long-sleeves, jackets, toques, ball caps, and more! Get your CLMS Spirit Wear today!!
Covid-19 Safety Section
Please use the most up-to-date Daily Checklist before sending your child to school.  If you have questions, don't hesitate to call the school. 
Our school has always been committed to keeping students, staff, and families safe.
Fun Fact: Every step you take uses 200 different muscles in the body.